Ingredients:
1 ½ cups all-purpose flour
1 ½ tsp baking powder
½ tsp salt
½ cup softened butter
¾ cup sugar
3 large eggs, room temperature
2 tsp vanilla extract
¾ cup milk
½ tbsp lemon or calamansi juice
ice cream cones
rainbow sprinkles
Cream Cheese Frosting
8 oz cream cheese (226g), room temperature
2 cups powdered sugar
1 ½ cups heavy whipping cream (chilled)
1 tsp vanilla extract
Chocolate Glaze
1 cup powdered sugar
2 tbsp cocoa powder
2 tbsp melted butter
3-4 tbsp hot water
½ tsp vanilla extract
WATCH: Video on How to Make Ice Cream Cone Vanilla Cupcakes
Procedures:
In a large bowl, combine and sift the dry ingredients: flour, baking soda and salt. Mix to combine. Set aside.
To make a buttermilk, combine together the milk and calamansi or lemon juice. Mix well and set aside.
In another bowl, beat together the butter and sugar. Beat until thick and fluffy.
Add the eggs. Add each eggs one at a time.
Add vanilla extract and buttermilk. Beat again until combined.
Combine the wet and dry ingredients. Mix until well combined.
Line the muffin tray with muffin liners.
Scoop the batter onto lined muffin tray.
Bake in a preheated oven at 175 C for 20 minutes.
After baking, transfer to a cooling rack. Allow to cool completely.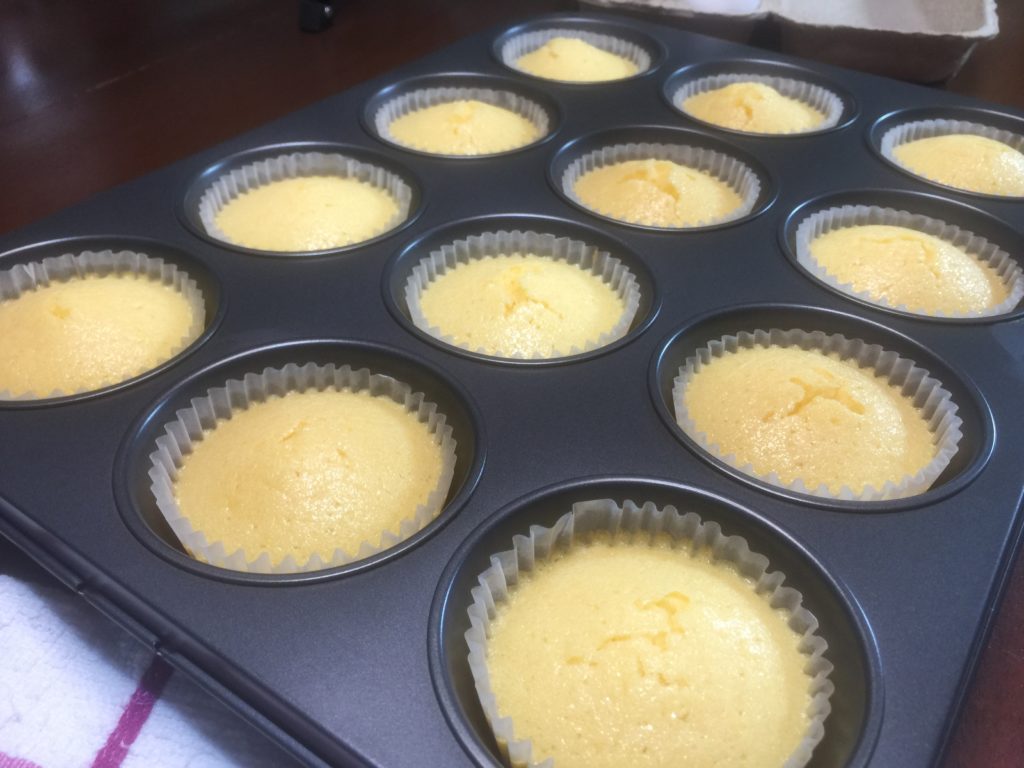 How to Make Cream Cheese Frosting
In a large bowl, whip the chilled heavy cream on high speed until thick and fluffy. Set aside.
In another bowl, beat the cream cheese.
Add powdered sugar. Beat together until creamy.
Add vanilla extract.
Gently fold the whipped cream into the cream cheese. Mix until well blended. Set aside.
How to Make Chocolate Glaze
In a medium bowl, combine all the ingredients: powdered sugar, cocoa powder, butter, hot water and vanilla extract.
Just mix until smooth. Set aside.
Assemble
Using a spoon, pour a small amount of chocolate glaze onto the top of each cupcake.
Add sprinkles immediately before the chocolate begins to set.
Add a scoop of frosting on top of the chocolate on each cupcake.
Gently press an ice cream cone on top of the scoop of frosting.