Ube Puto Flan or Ube Leche Puto is a combination of two of the most loved classic Filipino dessert and snack in one, leche flan and ube-flavored puto.
Ingredients:
FLAN
8 egg yolks
1 can sweetened condensed milk
1 tsp vanilla extract
1 tbsp lemon juice
PUTO
8 egg whites
1 cup evaporated milk
2 cups cake flour
1 tablespoon baking powder
1 cup sugar
¼ teaspoon salt
2 tbsp melted butter
3 drops ube flavor/color (add additional as needed)
WATCH: Video on How to Make Ube Puto Flan
Instructions:
Flan Mixture
In a large bowl, whisk together the egg yolks, sweetened condensed milk, vanilla extract and lemon juice. Mix well until well-combined. Set aside.
Prepare the molds
Brush the molds with butter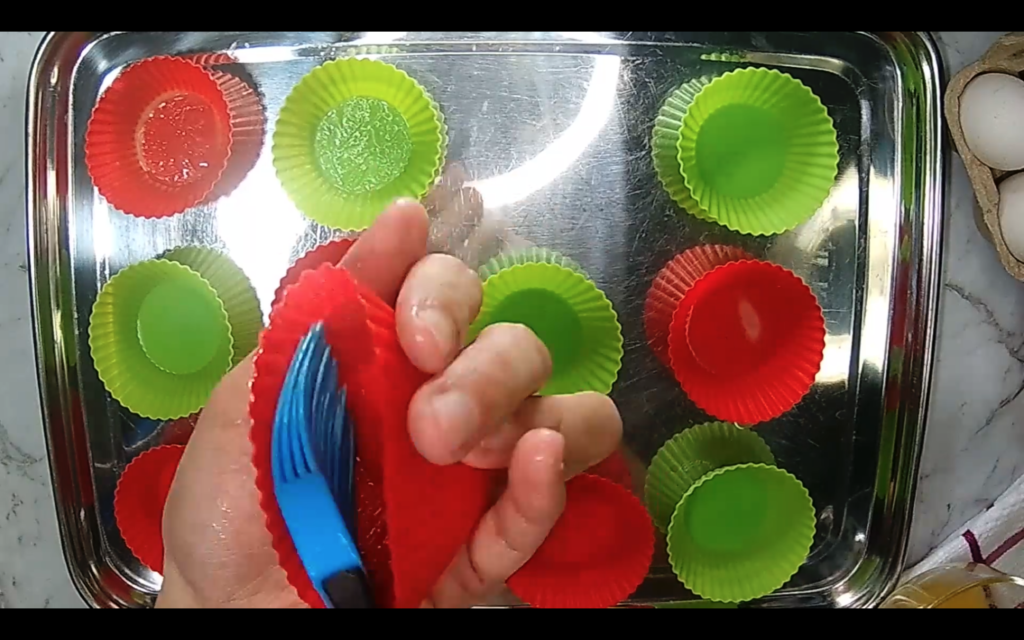 Strain the flan mixture. Fill in about 1/3 of each mold. Set aside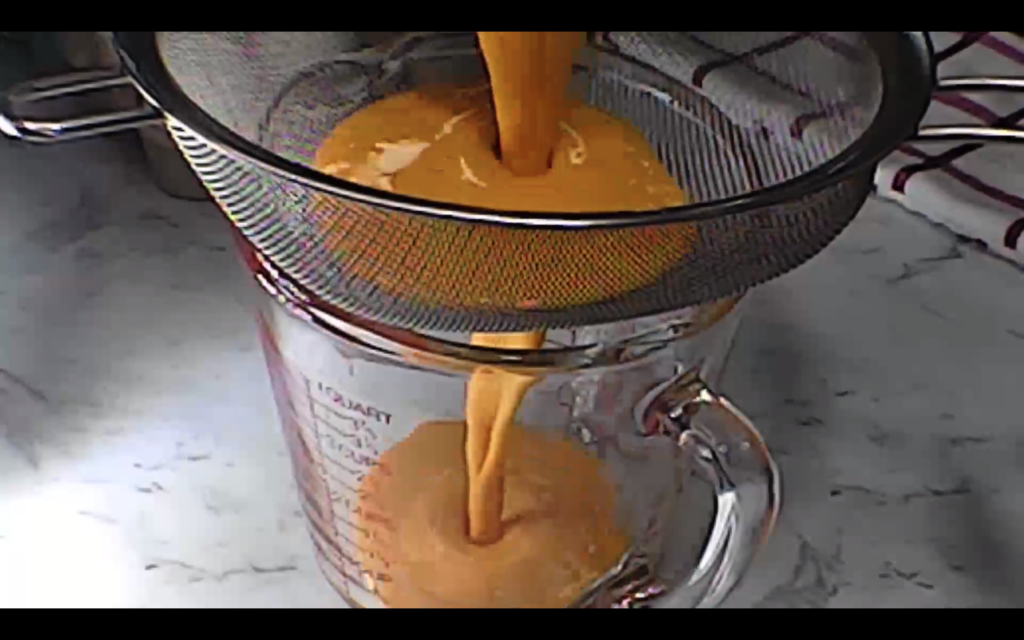 Meanwhile, in a large bowl combine the dry ingredients: cake flour, baking powder, sugar and salt. Mix well until just combined. Set aside.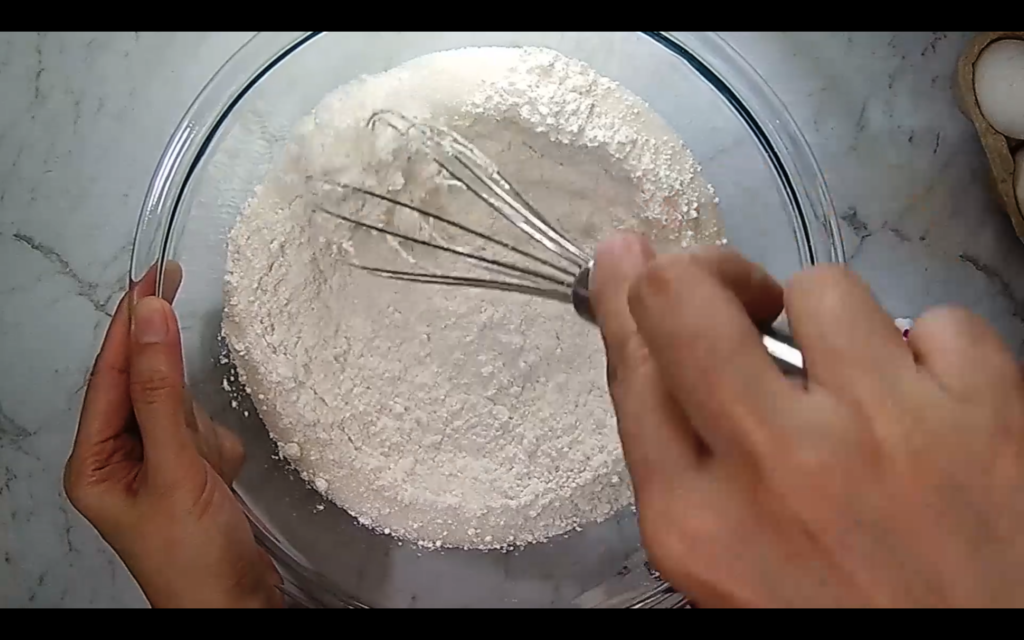 Beat egg whites with an electric mixer until soft peak forms.
Add evaporated milk while continously beating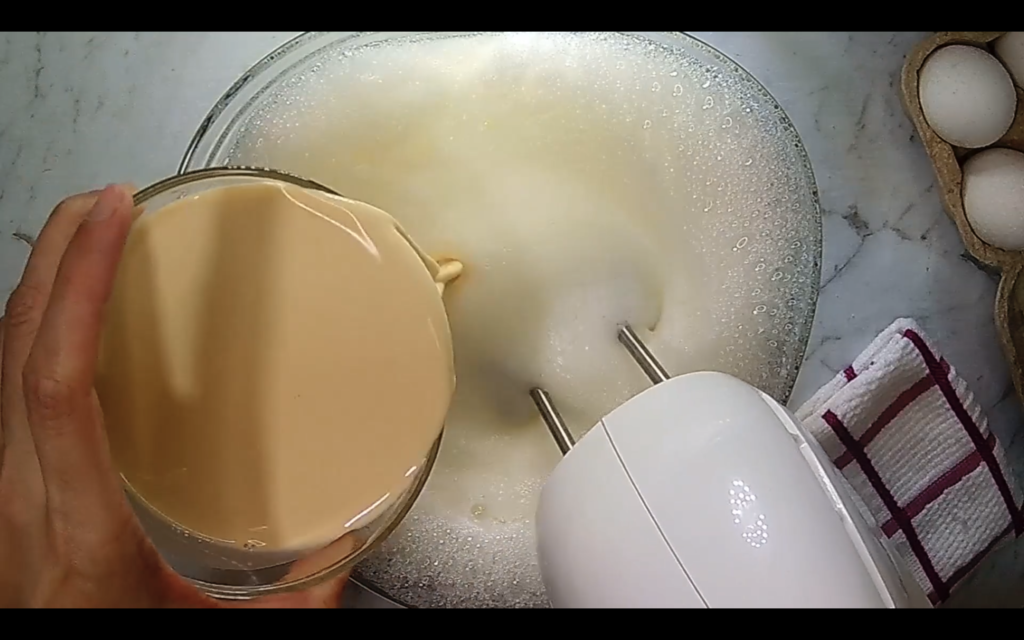 Then, combine the egg white mixture to the dry ingredients. Whisk until well-combined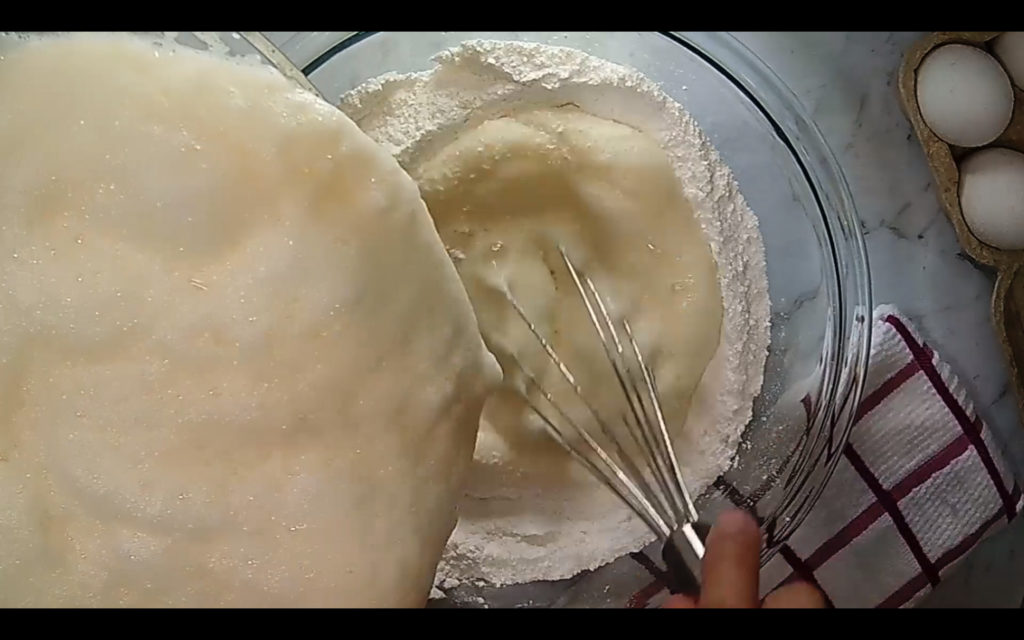 Add butter and ube flavor/color. Mix well just to combine
Add additional drops of food coloring as needed. Set aside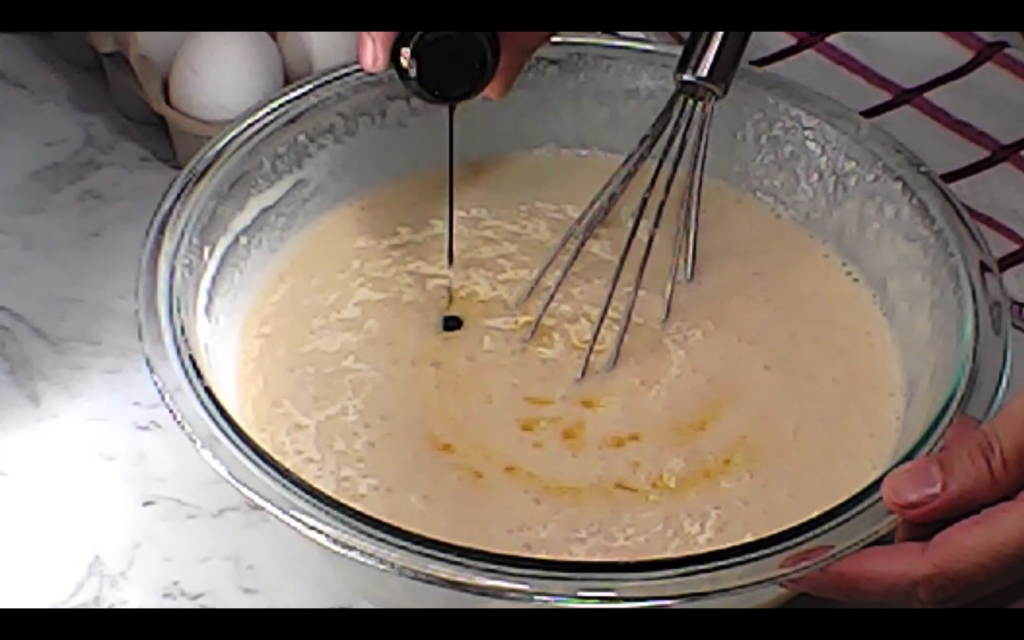 Boil water for steaming
Arrange the molds with flan mixture for steaming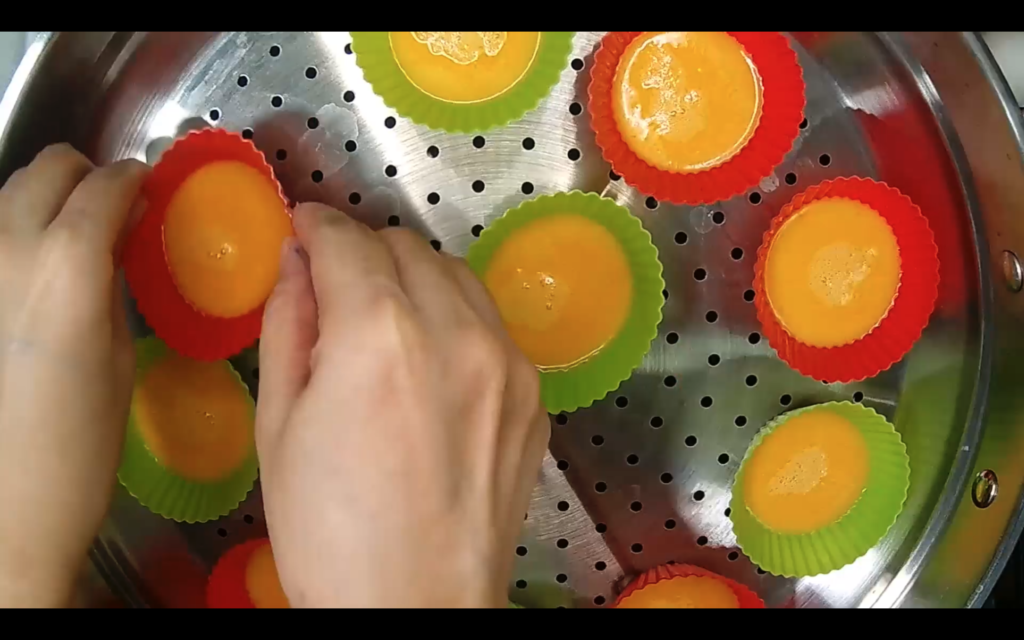 Steam for 5 minutes at low heat or until mixture is no longer liquid
Wrap the lid with cotton cloth to avoid water from dripping into the flan
Pour puto mixture on top of the steamed flan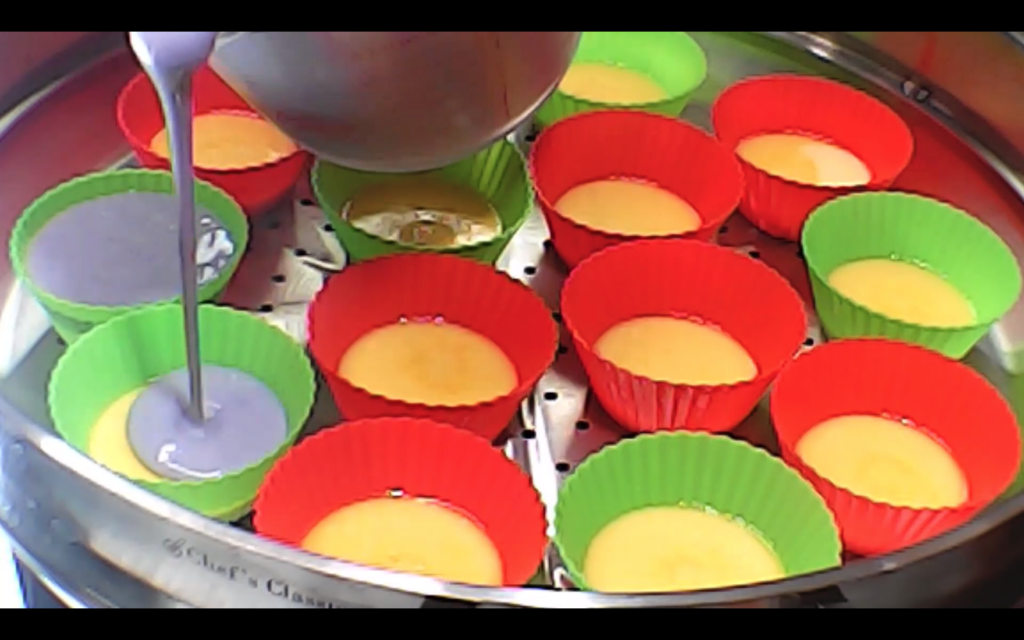 Steam for 10 minutes or until toothpick comes out clean
Remove from heat and allow to cool completely before removing from the molds
Enjoy!