Steamed Yema Cake is a Filipino chiffon cake with yema frosting top with grated cheese or with a custard filling known as yema. Yema is a custard-like combination of milk and egg yolks.
Ingredients:
CAKE BATTER
2 1/2 cups cake flour
3 tsp baking powder
1/2 tsp salt
3/4 cup sugar
7 egg yolks
1/2 cup veg oil
1 tsp vanilla
3/4 cup water
MERINGUE
7 egg whites
1/2 tsp cream of tartar
3/4 cup sugar
YEMA FROSTING
4 egg yolks
1 can condensed milk
1 can evap milk
lemon zest
1 tbsp cornstarch (diluted in 3 tbsp water)
1 tbsp vanilla
grated cheese for toppings
WATCH: Video on How to Make Steamed Yema Cake
Instructions:
CAKE BATTER
In a large bowl, sift together the dry ingredients: cake flour, baking powder, salt and sugar. Mix well and set aside.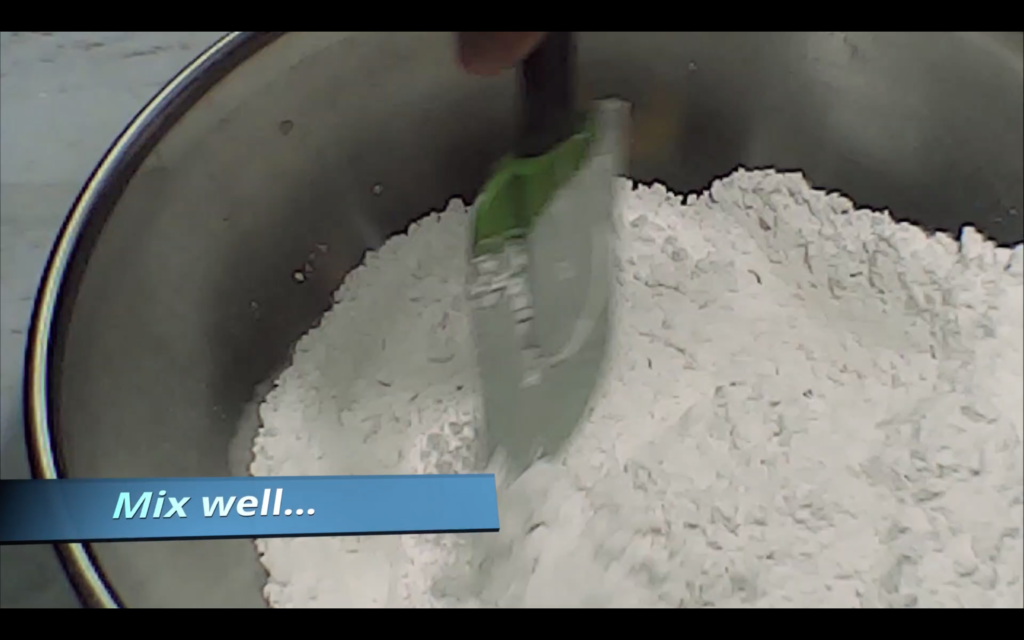 Separate egg yolks and egg whites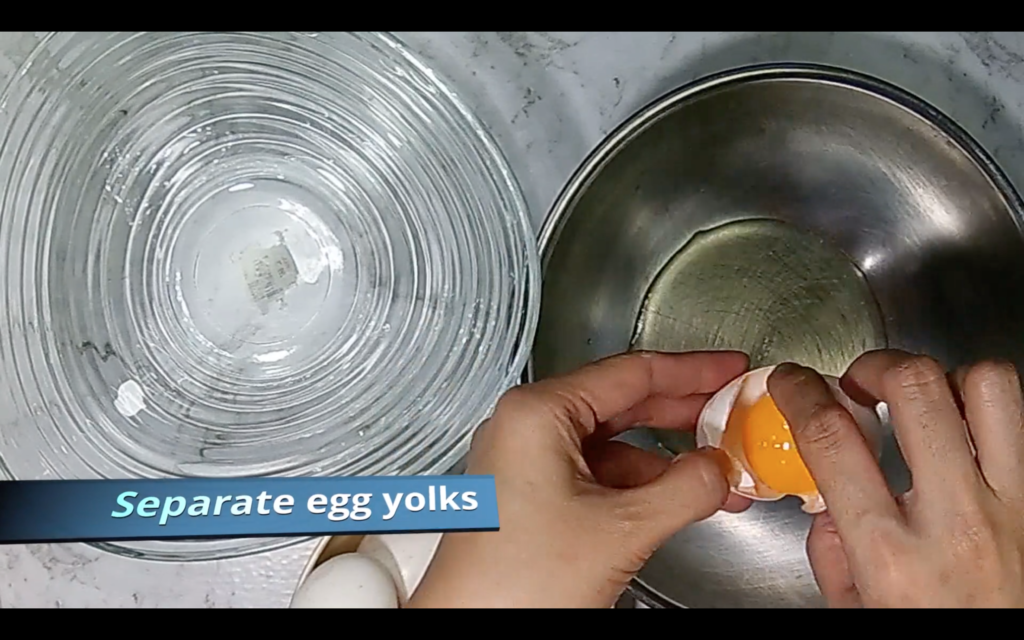 In medium bowl, combine the wet ingredients: egg yolks, veg oil, water and vanilla. Beat until well combined.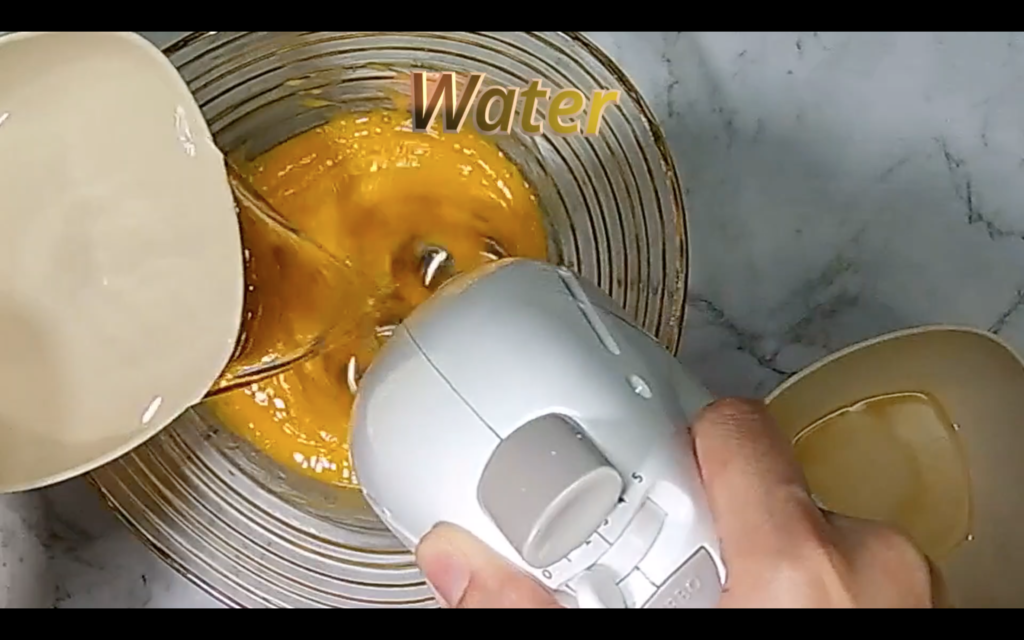 MERINGUE
In a large bowl, combine egg whites, cream of tartar and sugar. Beat until frothy.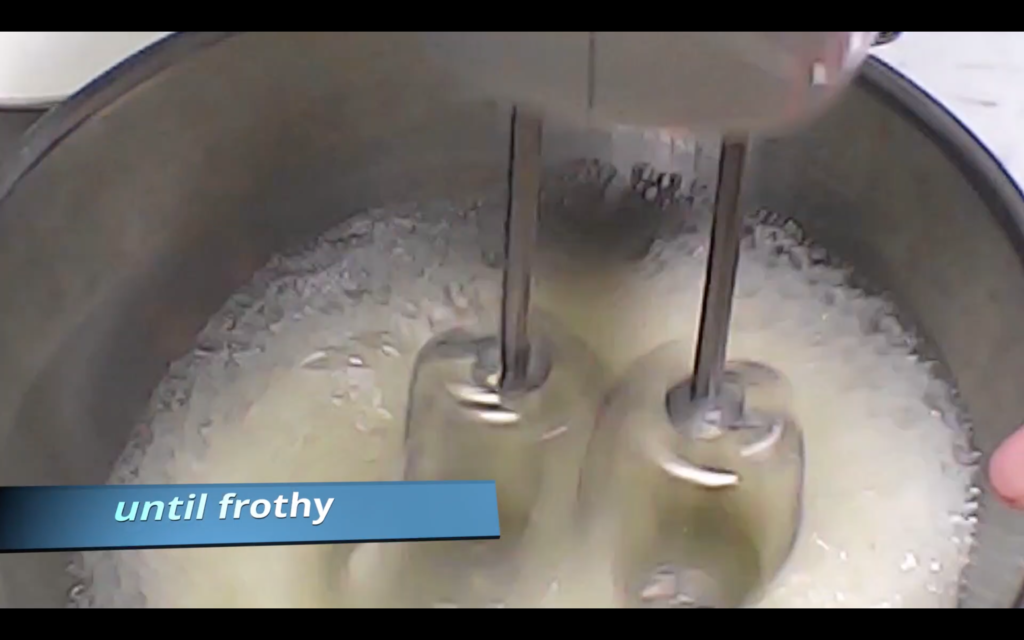 Beat continuously until soft peaks form. Set aside.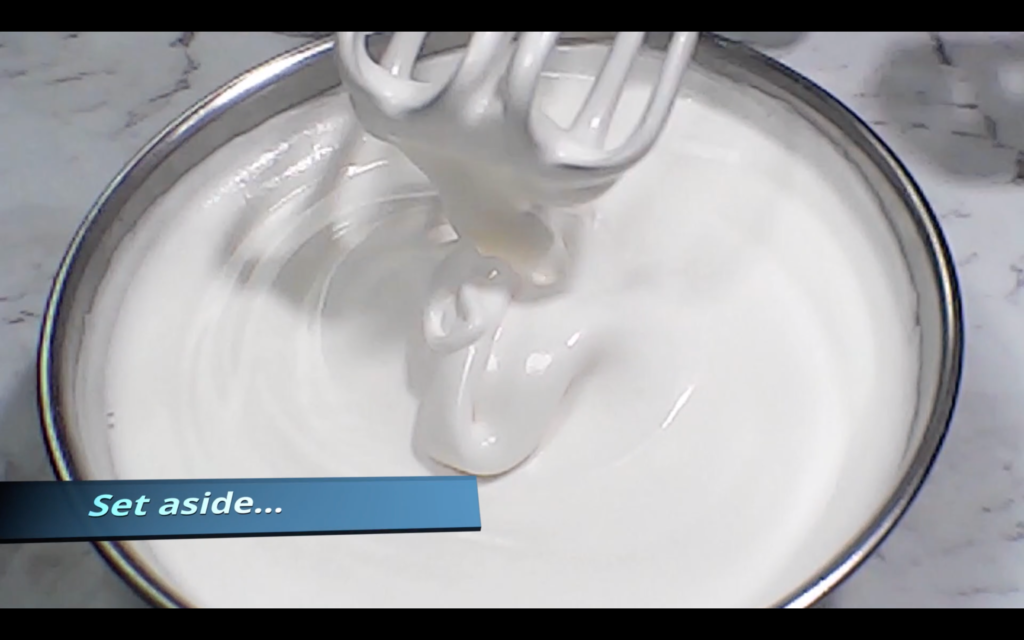 Meanwhile, combine the dry and wet mixture. Mix well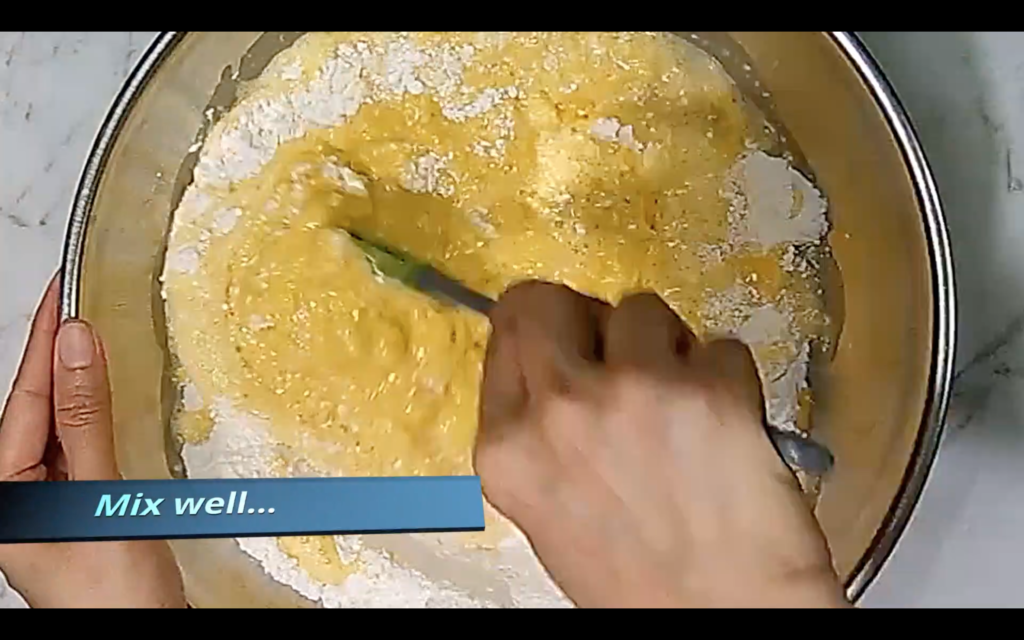 Beat continuously until smooth.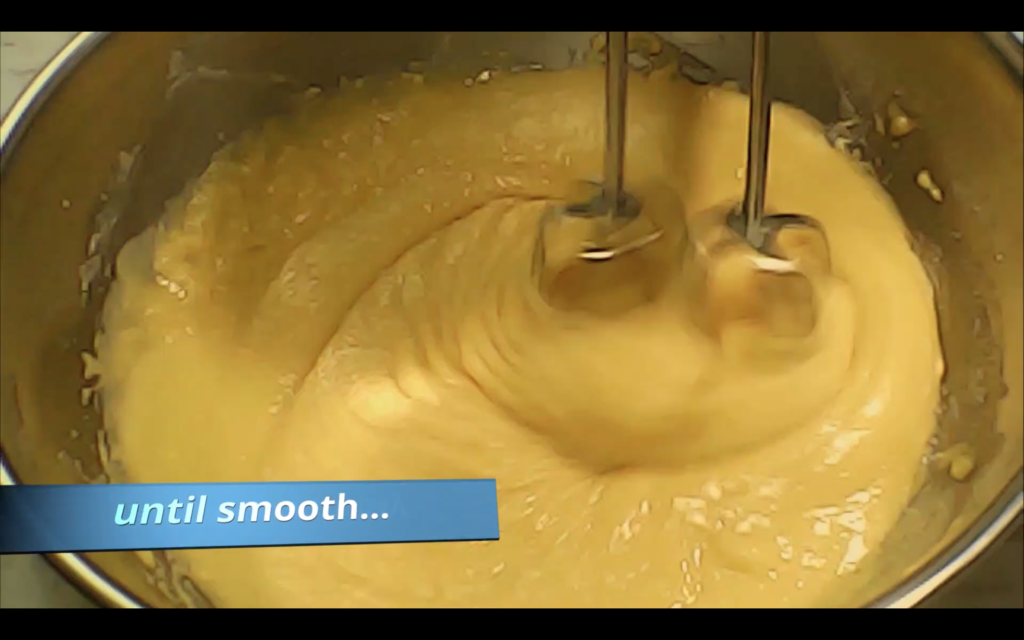 Combine meringue to the batter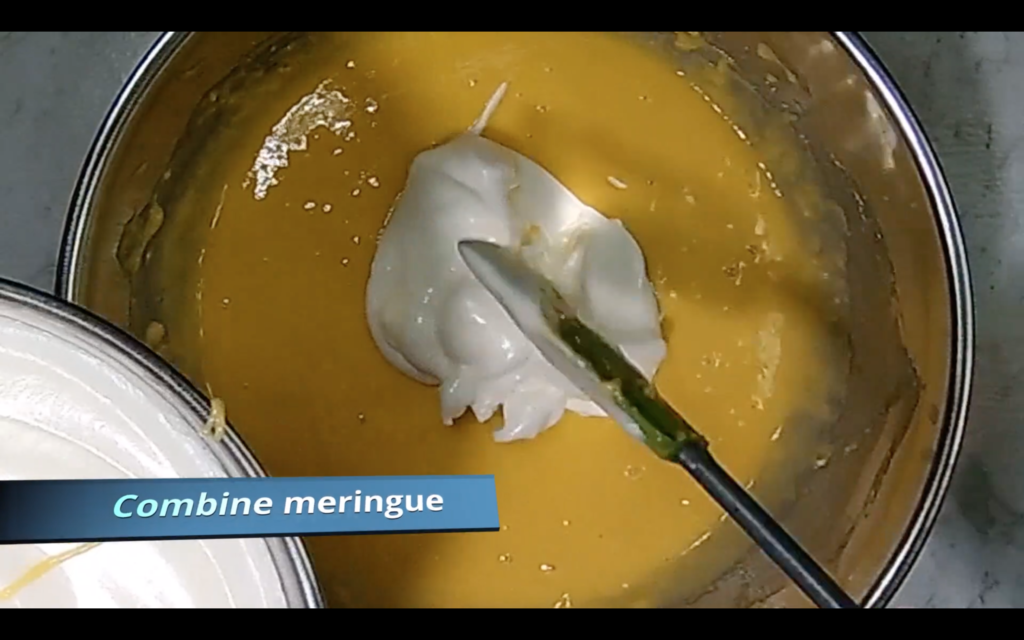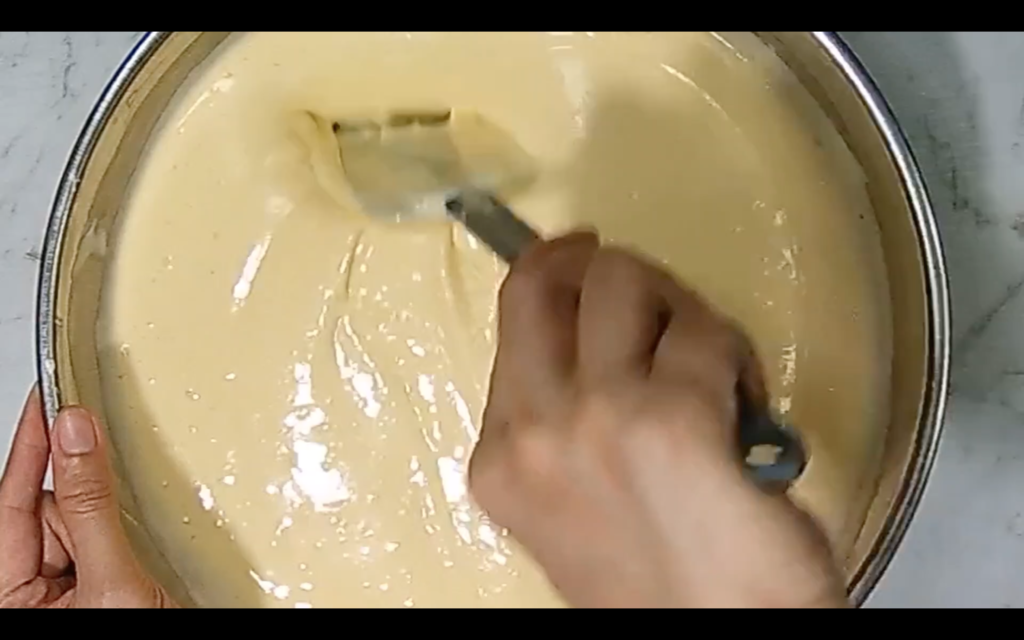 Pour the cake batter into the baking pan.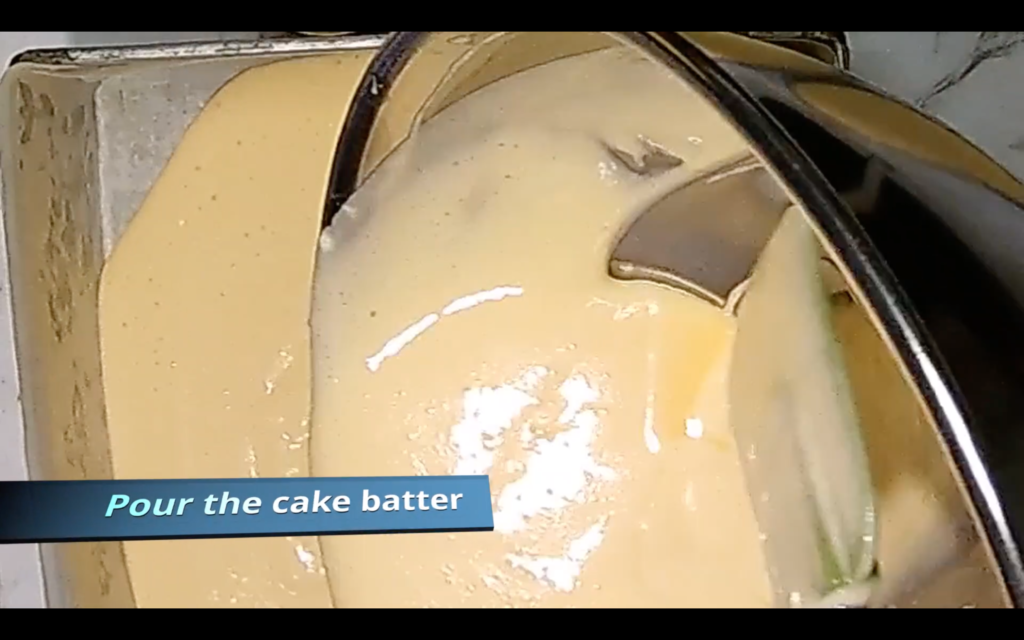 Steam for 45 minutes over low heat or until toothpick comes out clean. Do not forget to wrap the lid with cotton cloth to avoid water from dripping into the cake.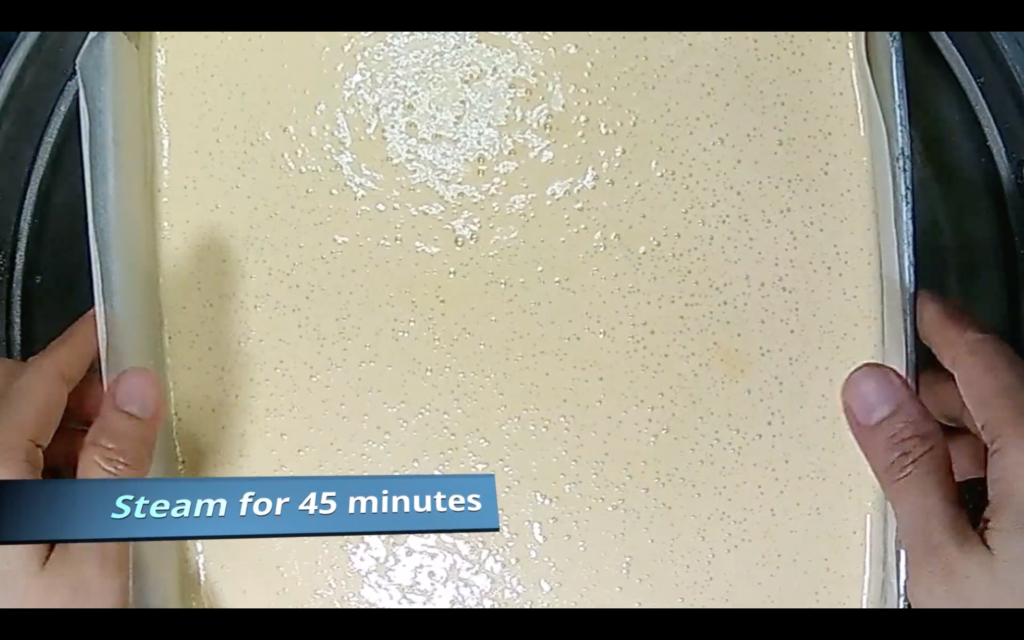 After steaming… allow to cool.
YEMA FROSTING
In a non-stick cooking pan, combine, egg yolks, condensed milk, evap milk, lemon zest, vanilla and cornstarch with water. Whisk continuously, while turning the heat on.
Continuously whisk and cook yema frosting until it gets thick over low-heat.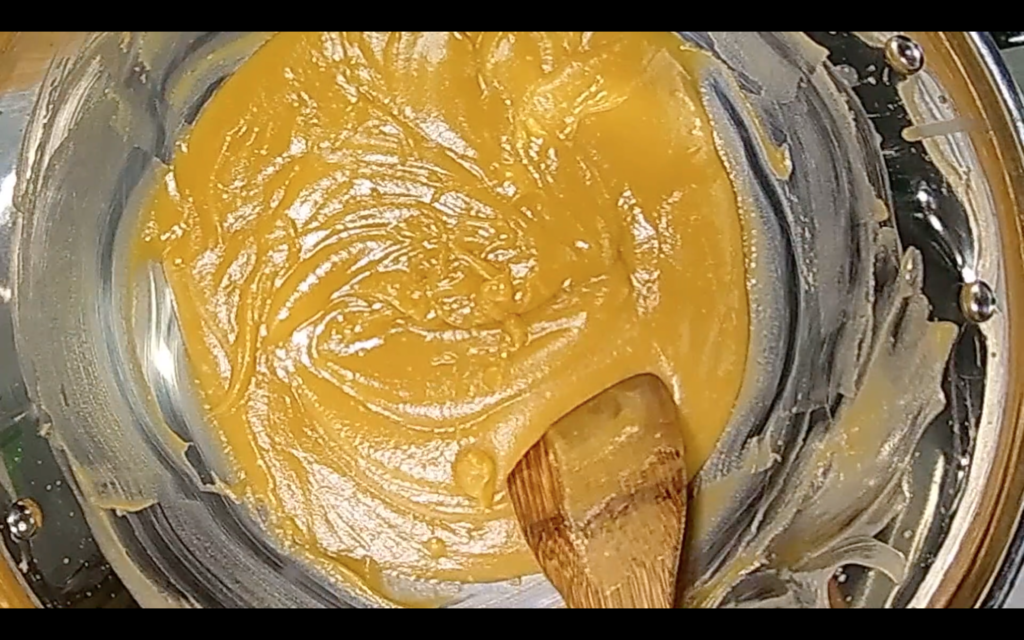 Unmold the cake and remove the wax paper.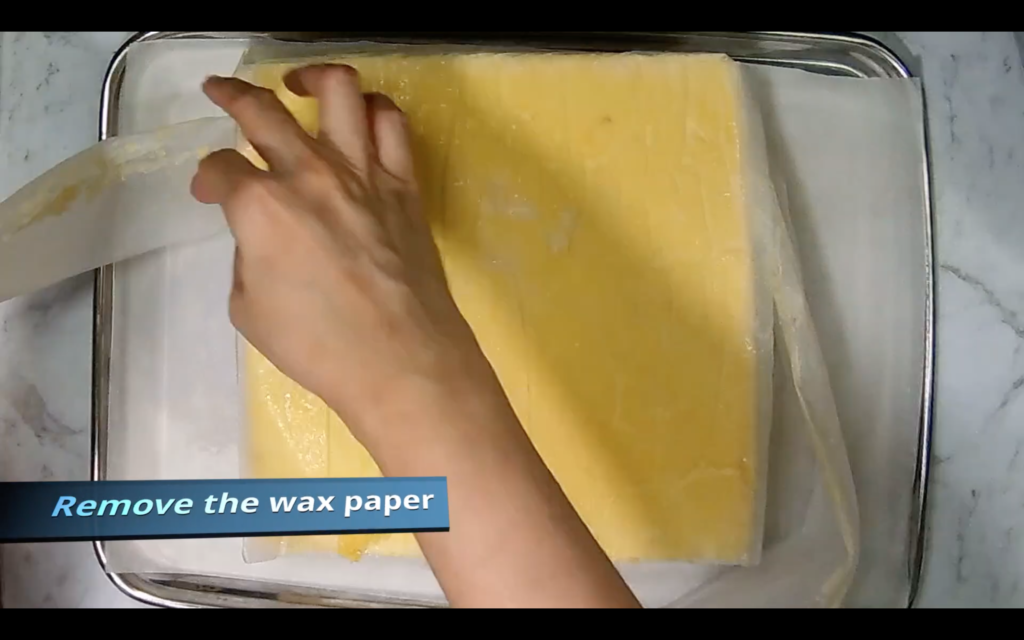 Spread yea on top of the cake.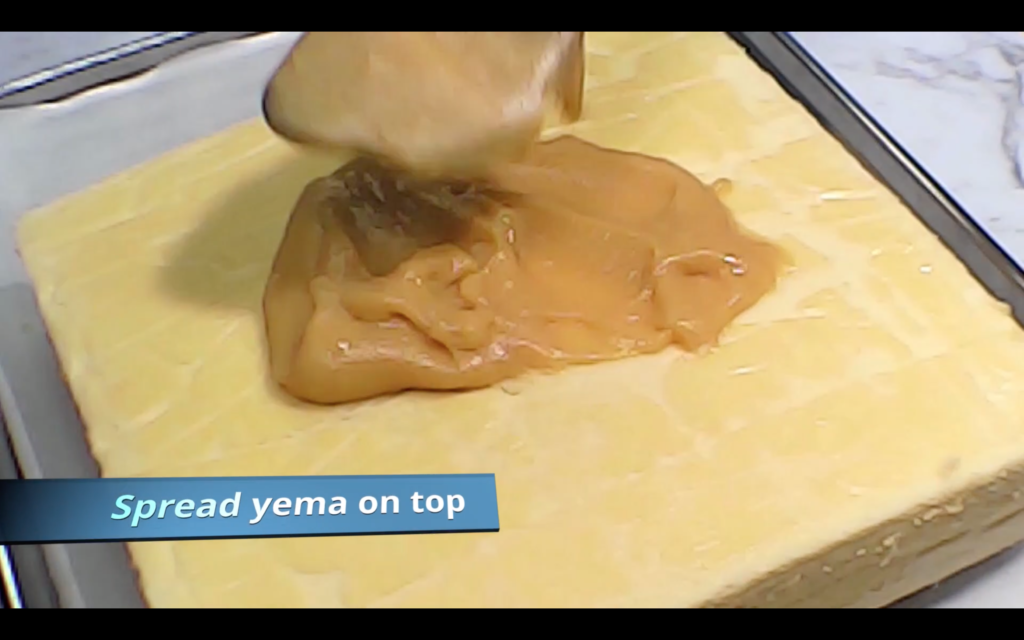 Top with grated cheese (preferably cheddar cheese).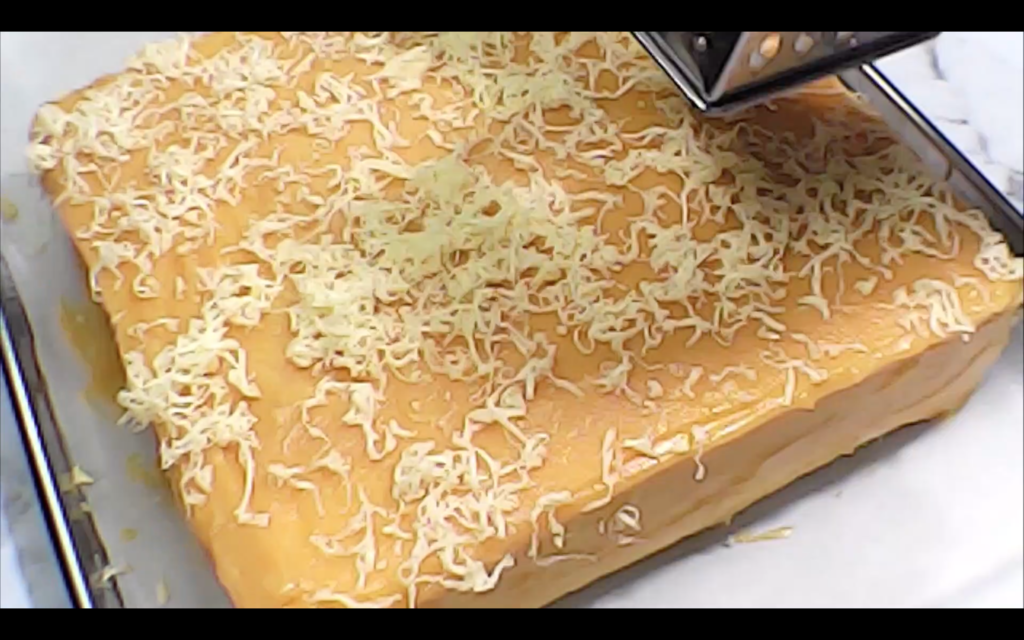 NOTE: It would be best to slice the cake in the middle to have a layer of yema filling in the middle.