Fruit Salad is an appetizer, side salad, quick and easy to make dessert. It is a combination of canned fruit cocktail, all purpose cream and sweetened condensed milk.
Ingredients:
1 can fruit cocktail, drained
1 bottle red nata de coco
1 bottle green nata de coco
½ cup cherries
2 pack all purpose cream
1 can condensed milk
WATCH: Video on How to Make Quick & Easy Pinoy Fruit Salad
Procedures:
In a large bowl, combine fruit cocktail, red nata de coco, green nata de coco and cherries.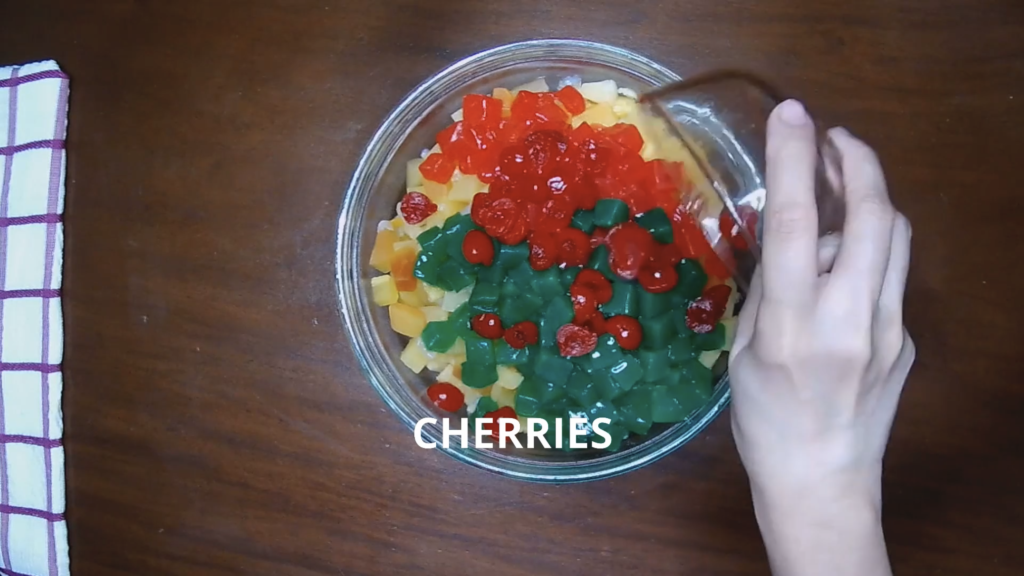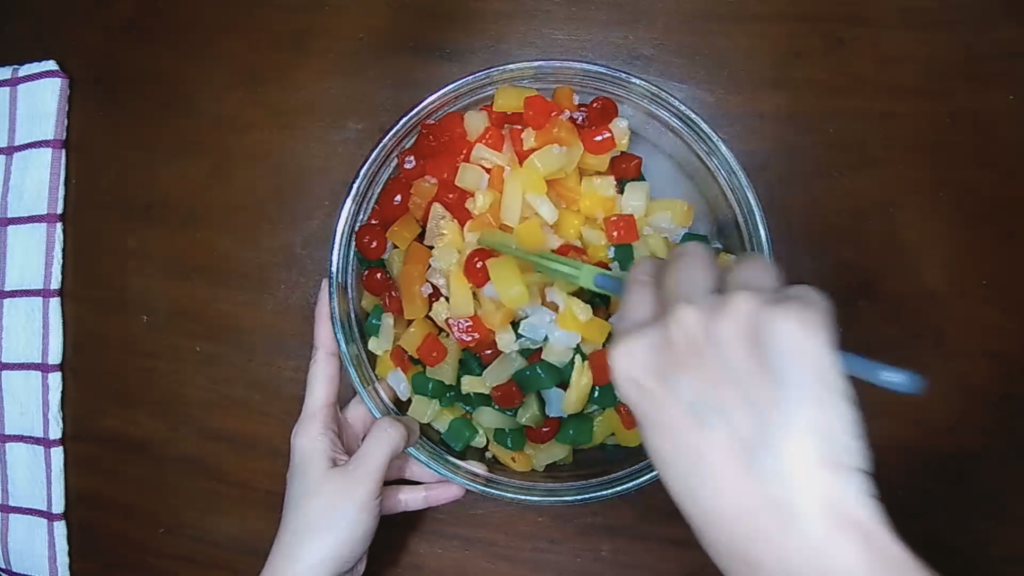 Add all purpose cream and condensed milk. Mix until well blended.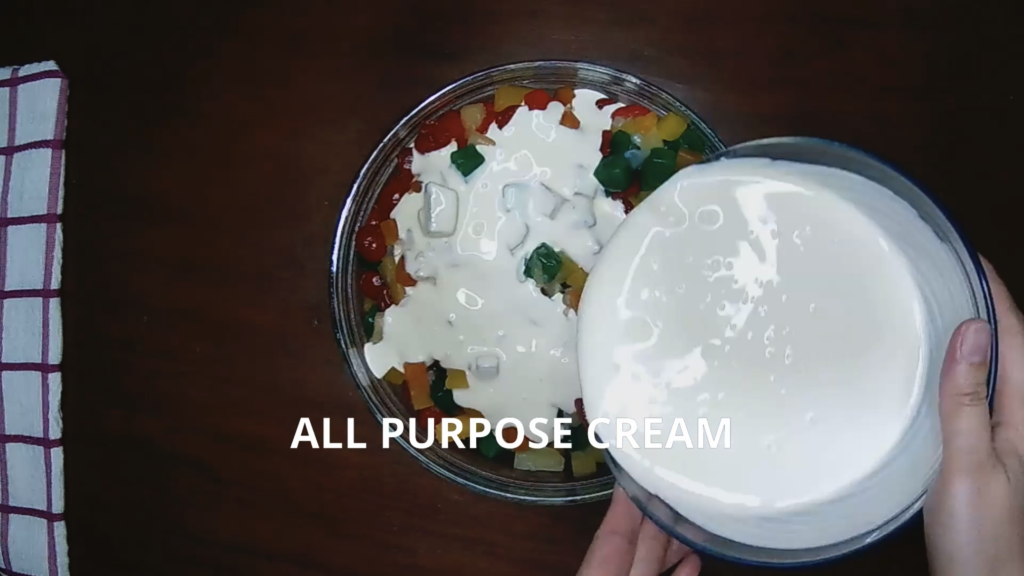 Refrigerate for an hour.
Serve chilled! Enjoy!